cyberJack one MF
cena na zavolanie

excl. V.A.T.
Product description
cyberJack®one MF
Contact chip reader with PIN PAD, made in Germany, for safe usage with electronic chip .
cyberJack® one MF je eID čítačka občianskeho preukazu s elektonickým čipom (eID), je neodmysliteľnou súčasťou elektronického zdravotníctva (eHealth) pre bezpečné zadávanie PIN/BOK.
Plne kompatibilná na čítanie občianskych preukazov s elektronickým čipom, elektronických technických preukazov, pre akékoľvek aplikácie vyžadujúce použitie digitálneho podpisu, tiež vhodná pre bankovníctvo.
Čítačka s USB a Bluetooth funkcionalitou, veľmi komfortná a elegantná s robustným a pevným stojanom (voliteľné).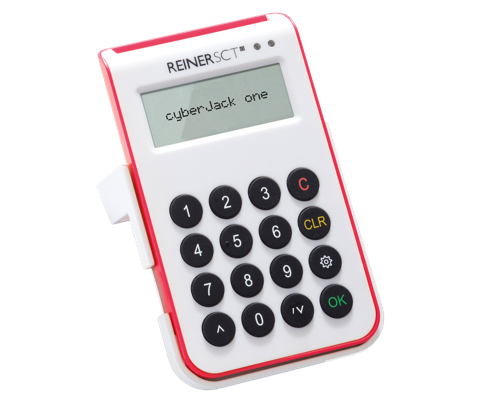 Čítačka je jednoducho inštalovateľná, s podporou pre rôzne operačné systémy.
Balenie obsahuje dve dĺžky USB kábla pre pohodlné používanie čítačky.
More information - Datasheet:
Download